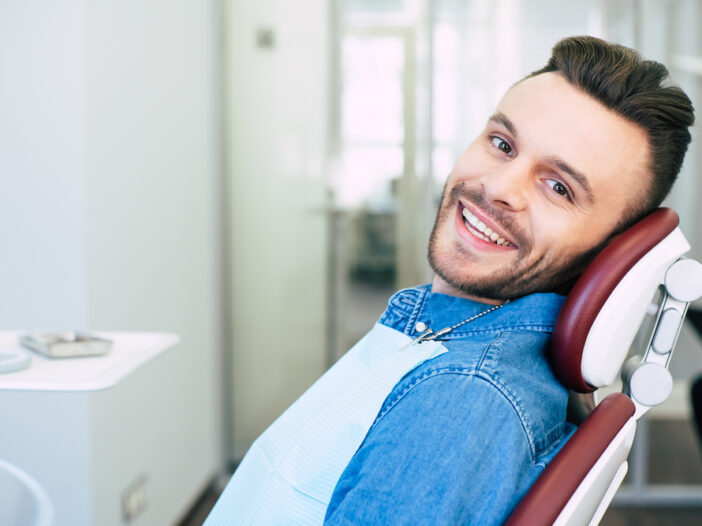 Dental veneers help fix problems with discolored teeth, crooked teeth, and tooth spacing. Veneers work by covering the outer enamel of the teeth to hide any imperfections that may cause one to feel concerned about the appearance of their teeth. It is a simple and painless way to transform your smile. 
Veneers are popular because they look more natural than any other type of restoration. They successfully cover a wide range of cosmetic defects, such as gaps between teeth, cracks or chips, and discoloration or stains, and have the ability to add thickness to unnaturally thin teeth, make teeth appear taller, and fix other superficial damage.
Stages Of Getting Veneers
You can get dental veneers from a professional cosmetic dentist. Getting veneers is a process that normally involves two stages after the initial consultation.
 
Stage One
Your dentist will conduct a comprehensive oral exam to determine if you are a good candidate for dental veneers. They will then perform an X-ray that will help him make an impression of your teeth. The dentist will discuss the goals you are looking for with your new set of veneers. The next step involves choosing the right shade of veneers that will match your natural tooth color.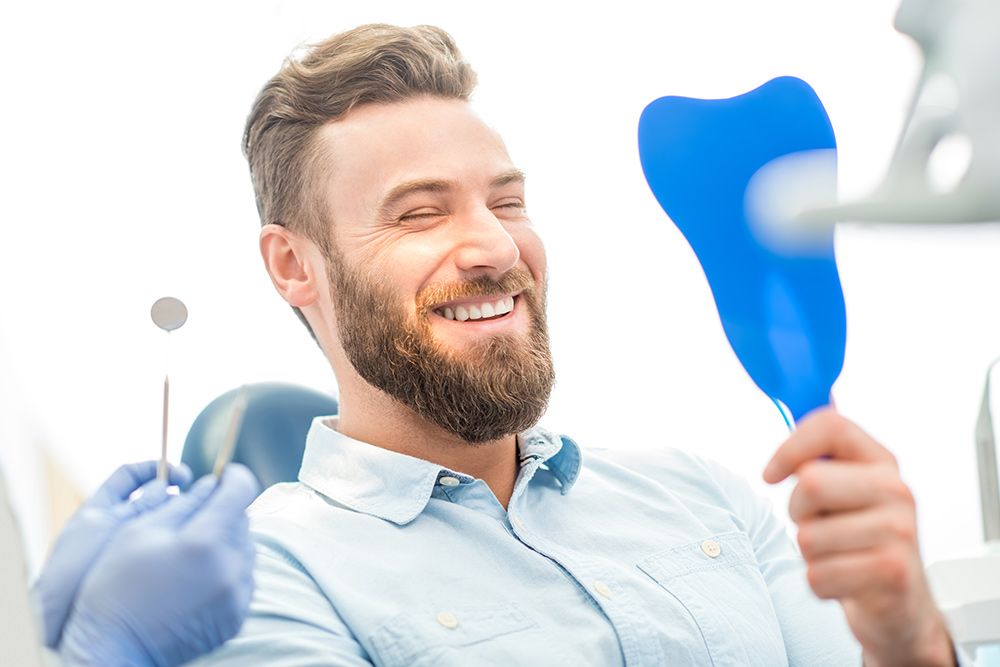 The dentist will then present a series of images to show you what the results will look like. Once you agree on the possible outcome, the dentist will trim tiny amounts of enamel off the teeth. 

 
This process creates space for the veneer placement. The teeth impression is then sent to the laboratory. Your dentist will cover your prepared teeth with a temporary generic veneer before you go home.

 
Stage Two
Before placing veneers, your dentist will offer some type of numbing so that you do not feel any pain. They will then remove the generic veneer and replace it with your bespoke version. Your dentist will ensure the new veneers fit perfectly before bonding them to your teeth. 

 
The dentist then uses a curing light to ensure the veneers attach firmly to your teeth. Finally, your dentist will polish your teeth to achieve a smooth and bright finish. There is no downtime in getting veneers. The whole process takes a few minutes. Your dentist will schedule a follow-up appointment to check how your veneers are functioning.

 
How To Take Care Of Your Veneers
When properly installed, veneers can last for up to 10 years or even longer. To ensure your veneers last a long time, brush your teeth at least twice a day. Veneers are nearly as strong as natural teeth. 

 
However, you need to take some precautions when cleaning them. When brushing, pay special attention to the area the veneer meets the gums. Bacteria can get trapped in this area, causing cavities. 

 
Additionally, be careful when chewing hard foods immediately after the procedure. Use mouthguards if you play contact sports to protect your veneer from damage. In case your dental veneers get damaged, contact your dentist as soon as possible to get them replaced or repaired. Avoid eating foods that can stain your teeth to maintain a bright smile. Remember to go for dental checkups at least twice a year.


 
For more on the process of getting veneers, contact Orange Door Dental Group at our offices in Elkhart or Warsaw, Indiana. You can also call (574) 347-4793 or (574) 406-2115 to book an appointment today.