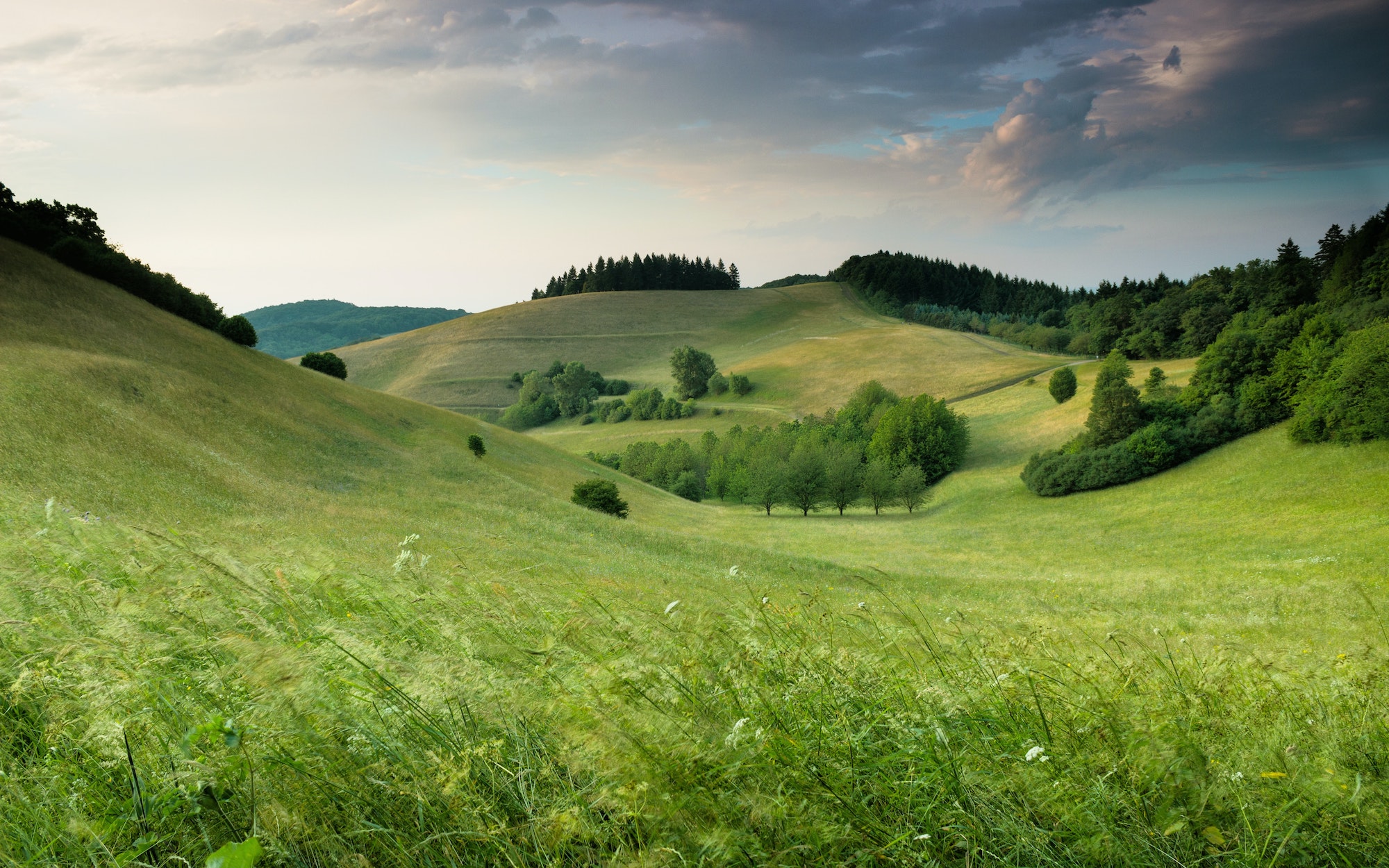 Cosmetic Dentistry in Warsaw
At Orange Door Dental, we can help improve your smile and give your confidence a boost! Cosmetic dentistry can help improve the look and feel of your smile by:
Transforming discolored teeth.
Fixing noticeable gaps or chips
Replacing decaying or damaged teeth.
Not only will you feel better about your smile, but the structural integrity of your teeth can be strengthened and your oral health improved with cosmetic dentistry. We love to see you smile and look forward to helping you achieve the smile you've always wanted!
If you are interested in improving your smile with Orange Door Dental Group, call us today! Our dentists would love to discuss possible treatment plans and procedures. We are happy to answer your questions during your appointment or over the phone.
Orange Door Dental Group Offers Premium Cosmetic Dentistry
Orange Door Dental Group wants to help you improve your smile using our state-of-the-art, advanced dental technology for the following procedures:
Dental Implants.
Teeth Whitening.
Enamel Shaping.
Invisalign braces.
Dental Contouring.
Crowns and Bridges.
Our patient-focused approach will help you feel comfortable and in control as we work together to find the right treatment plan for your smile and oral health. Our dentists may suggest and discuss multiple treatments or procedures to help you obtain the outcome you want.
Give Your Smile the Makeover It Deserves
Don't wait any longer to restore or improve your smile. Give your smile the makeover it deserves with cosmetic dentistry from Orange Door Dental Group. Our detail-oriented dentists in Warsaw and Elkhart will take the time to help you feel comfortable and present a treatment plan that is sure to have you smiling beautifully!
Our dentists take the time to discuss different options and procedures to restore or create a beautiful smile you will be proud to show off. Our dentists may suggest a combination of different cosmetic procedures to help create your new smile.
Let us help you find a new reason to smile with our state-of-the-art cosmetic dentistry treatments. Call our office for a consultation and to learn more about the different cosmetic procedures Orange Door Dental Group offers.
Cosmetic Dentistry Can Lead to Better Oral Health
Today's cosmetic dentistry does a lot more than enhance your beautiful smile; it can improve the health of your teeth and gums. Cosmetic dentistry enhanced by modern dental technology has the answer for you if you have teeth that are:
Misaligned: Crooked or misaligned teeth can be hard to clean between, increasing your chances of experiencing cavities and tooth decay.
Crowded: Crowded teeth can lead to an increased risk of gum disease because they can be hard to clean.
Cracked: Cracked teeth can be painful, but they are easily fixed with bonding, veneers, or dental crowns.
Chipped: Chips or breaks in teeth leave them vulnerable to cavities and tooth decay. We have simple solutions with our cosmetic treatments.
Missing: A missing tooth can lead to shifting teeth or gum disease that may start a chain reaction that affects your oral health.
Improving your smile through cosmetic dentistry can boost your confidence and improve your dental health. Beautiful teeth improve both the appearance and the health of your smile. Invest in your smile with Orange Door Dental Group.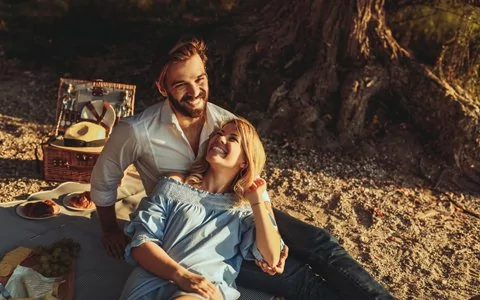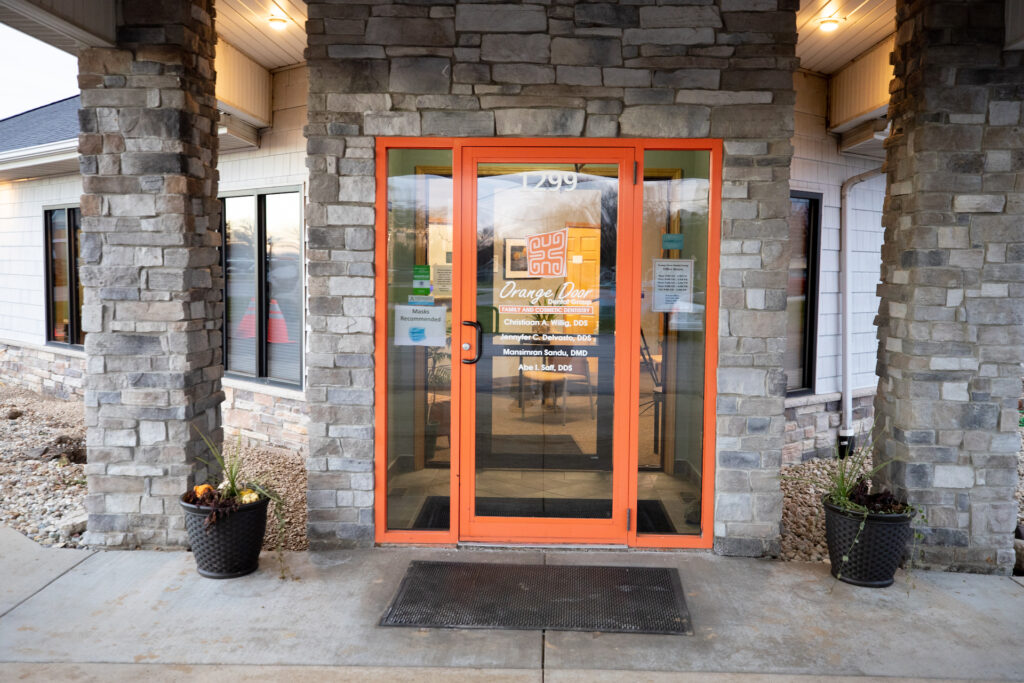 Choose Orange Door Dental Group for Your Cosmetic Dentistry
When you visit Orange Door Dental Group, you'll discover we treat each of our patients like the unique individual they are. Every procedure we do takes into account the patient's specific needs and personal preferences.
Our dentists take the opportunity and the time to assess your needs and the goals you have for your smile before laying out your options and a treatment plan of action. Our team will help you feel comfortable and excited about your next cosmetic dentistry procedure.
Patient Reviews
"The staff is always friendly and inviting. Dr. Gabby and Dr. Saff have been great with our kids! Their Patient Treatment Plan really allows you to see what your costs may be and plan accordingly."

Rachel L.
We can't wait to help you improve your smile!
Cosmetic Dentistry Services
Orange Door Dental offers a variety of cosmetic dentistry procedures to help improve your smile and oral health. Whether you're considering veneers, dental implants, Invisalign aligners, or any other procedure, our dentists can help you compare and ultimately decide on a treatment plan that can help you see improvements in as little as one appointment.
Porcelain Veneers
Porcelain veneers are a common cosmetic dentistry procedure that brings a whole new look to a smile. A porcelain veneer is attached to the front of your existing teeth and covers:
Cracks.
Chips.
Discoloration.
Other minor flaws.
Veneers are made to look like natural teeth and can protect your natural teeth by making them stronger and more durable.
You can learn more about the procedure and benefits of veneers on our dedicated Veneers page.
Enamel Shaping and Dental Contouring
Enamel shaping and contouring are used to make minor adjustments to the length or shape of your tooth. It is one of the fastest ways to reshape your teeth. You might be a good candidate for this procedure if you are free from tooth decay or advanced gum disease. Enamel shaping and dental contouring may help if you want to:
Repair small chips.
Smooth out sharp corners.
Address minor crowding or positioning problems.
Even out small differences in the sizes of your front teeth.
Enamel shaping is done in-office and you won't need to wear any dental appliances. This cosmetic procedure doesn't require drilling and only affects the top enamel layer of your tooth. There should be little to no pain, and you will see finished results at the end of your appointment.
Crowns
Crowns are used to protect teeth that have been damaged by decay or trauma. Often referred to as a "cap", a dental crown sits on top of an existing tooth and acts as a barrier, protecting your damaged or fragile tooth and restoring its:
Appearance.
Size.
Shape.
Strength.
A crown may be permanent or temporary. Temporary crowns are used to protect your tooth while a permanent crown is fabricated. A permanent crown can last up to 15 years.
Bridges
A dental bridge is a custom tooth replacement made to fill gaps where one or more permanent teeth are missing. A bridge may be used in the following situations:
To fill a gap after trauma to the mouth results in missing teeth.
Where one or more teeth are severely decayed and need to be removed.
To repair natural gaps in the teeth where certain teeth may not have formed.
Dental Implants
Dental implants may be the sturdiest and strongest tooth replacement option. A dental implant consists of:
An implanted titanium post.
A small connecting piece called an abutment.
A crown or bridge that is secured to the post.
Dental implants are a surgical procedure and take several appointments with our dentists to complete. Once the procedure is completed, your implant can last for decades. Dental implants are a permanent solution to missing teeth.
They can restore your smile, improve your confidence, and allow you to eat foods you may not have been able to enjoy before.
Most patients will qualify for dental implants however, some patients who have uncontrolled diabetes, cancer, heart disease, or blood clotting disorders may have to consider alternative treatment plans. Our dentist can give you a full evaluation and discuss your treatment options.
Invisalign Orthodontics
Invisalign clear braces allow patients to have the benefits of traditional braces without the need for brackets and wires. Invisalign aligners are custom-made from a 3D scan of your teeth. A series of new aligners is used sequentially as your teeth respond to the treatments.
Invisalign treatment can help with many of the common orthodontic conditions such as:
Gaps between teeth.
Crowded teeth.
Underbite.
Crossbite.
Open bite.
Overbite.
If you are experiencing these types of issues, Invisalign invisible braces could be a great solution to help you find the smile you've always wanted.
Teeth Whitening
Unlike over-the-counter whitening solutions, professional teeth whitening uses top-of-the-line technology with noticeable results in a single visit. The results of professional, in-office whitening are significantly better and can lighten your teeth several shades in about one hour.
Frequently Asked Questions
Got a question? We're here to answer it! If you don't see your question below give us a call! We look forward to helping you feel confident that the caring staff and dentists at Orange Door Dental Group are ready to help you with your next cosmetic dentistry procedure.
Are All Cosmetic Procedures Performed In-Office?
All our cosmetic procedures can be performed in either of our two conveniently located offices. Whether you choose to visit our Warsaw office or our Elkhart office, you'll find caring and detail-oriented dentists and an experienced staff that will make your visit comfortable and enjoyable.
How Experienced Is the Dentist?
Orange Door Dental Group has a highly-experienced dentist to help you improve your smile:
Our dentists have decades of combined experience and pride themselves on seeking out the latest in dental technology and best practices.
Orange Door Dental Group, Elkhart opened in 2007 with the opening of our second location being in Warsaw in 2011. Our Orange Door staff and dentists have been providing quality dental care to Northern Indiana for fifteen years.
How Affordable Are Cosmetic Dentistry Procedures?
Cosmetic dentistry costs vary greatly depending on the procedure and extent of work that may need to be done. At Orange Door Dental Group, we work with most major dental insurance providers and offer a wide range of payment and financing options.
Many cosmetic dentistry services may not be covered by dental insurance, but some dental plans may cover portions of procedures in the following hypothetical situations:
When the main purpose is to correct a structural problem.
If the service is correcting an issue that could be dangerous.
Teeth have been damaged so badly that they interfere with daily life.
Our offices in Warsaw and Elkhart can explain costs and help you understand insurance coverage before your procedure. Contact one of our offices for more details.
What Kind of Results Are Typical?
Like most procedures, results vary depending on the patient and their dental hygiene and health practices. After your procedure, you can expect to see an improved smile and better oral health.
If you have any concerns regarding the type of results you are seeing, call our office. Our staff will be happy to discuss any of your questions or concerns.
Why Should I Choose Professional Teeth Whitening Over At-Home Treatments?
Allowing a dentist to examine your teeth before your whitening procedure can help determine any underlying dental issues that may be of concern. The results of professional teeth whitening are often much better than at-home, over-the-counter products. Most patients see their teeth lightened by several shades in-office. Plus, professional teeth whitening is done in one, approximately hour-long visit.
How Long Do the Results Last?
Cosmetic dentistry results vary depending on the procedure and the patient's oral hygiene. Proper dental care can extend the life of your cosmetic dentistry work as well as maintain your oral health.
Be sure to maintain your smile through proper dental hygiene and healthy behaviors. By taking proper care of your teeth, you'll be able to boast an attractive smile for a long time to come!
Some cosmetic procedures like enamel shaping are permanent. The following services can last for a decade or more:
Crowns.
Bridges.
Dental implants
Professional teeth whitening results vary greatly from patient to patient, lasting up to 2–3 years or as little as 6 months.
Your dentist will discuss the longevity of your cosmetic work with you and answer any questions you might have.
We Want To Be Your Choice for Cosmetic Dentistry!
We want to be the team you trust to help you restore and create your beautiful smile. Whether you are looking for a single procedure or an entire smile makeover, our amazing staff and dentists are ready to help you in either of our two convenient locations.
If you are ready to improve your smile, call one of our offices for an appointment today. We want to help improve your smile and boost your confidence. With locations in Warsaw and Elkhart, our dedicated team is ready to help you achieve the beautiful smile you've been dreaming of.