Crowns & Bridges in Elkhart
We provide dental crowns or bridges based on your specific need. Dental crowns can be used to help protect badly damaged teeth or teeth that have exposed nerves due to root canal therapy. Dental bridges are often used to provide a cosmetic solution to missing teeth, but they are also used to protect the gum tissue and keep the jaw healthy.
Dental Crowns
Dental crowns at our Elkhart office are designed to provide protection and to blend in with your natural smile. Dental crowns are used for a variety of reasons:
Large Cavities: When a cavity gets too big, the structure of the tooth may become damaged. Once we remove any plaque, a dental crown can support the buildup and protect your tooth.
Root Canal Therapy: A tooth that has gone through a root canal may have roots that are exposed and become susceptible to damage. A dental crown can cover the tooth and protect the root.
Weakened Teeth: If your tooth has been weakened by injury, malnutrition, or other causes, a dental crown acts as an extra tooth layer and stabilizes the tooth. This can help you keep your natural teeth for longer.
Broken Tooth: A broken tooth isn't fun, but we can patch it right up with a shiny white dental crown that can give support and keep your teeth from sustaining further damage. This works best if your tooth still has enough stability to hold a crown.
Dental Implants: A dental implant consists of multiple parts, with one of them being a dental crown. The crown is the finishing touch, the part that people can see when you share your new smile.
Cosmetic Use: A dental crown can be a simple fix for a stained tooth or a tooth that is an odd shape or is misaligned. Your smile can also be evened out or a tooth can be whitened with a dental crown.
Crowns can be temporary or permanent. For example, a temporary crown might be installed while the permanent crown is being made. It is important to protect teeth that have cavity repairs because removing cavities could leave a tooth weaker.
Crowns are also used to protect teeth that have been damaged by trauma or by tooth decay. The crown can act as a barrier between the fragile tooth and hard foods or as a protection against the other teeth when the jaw is clenched tight and tooth grinding occurs.
How a Dental Crown Works
When you come in for treatment, we start by taking an impression of your bite. The impression allows the lab to create a dental crown that matches your bite and your natural smile. The dentist also takes time to match the color of the crown to the surrounding teeth.
In the meantime, we provide any treatment that you need, whether it's a root canal, or filing or building up your tooth. We can also give you a temporary crown to wear until your permanent one is ready.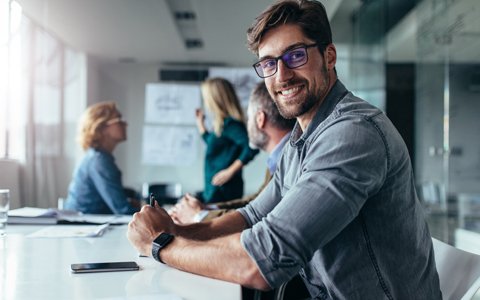 Are Dental Crowns Permanent?
Our dental crowns are made from high-quality material designed to be permanently placed in your mouth. Once your crown is ready, the dentist checks the fit before bonding the crown to your tooth. We also check to see if any reshaping needs to be done before you leave the office.
Dental Bridges
We can provide dental bridges in the Elkhart area for gaps left behind by missing teeth. Many patients experience a missing tooth in their lifetime, often due to one of the following issues:
Missing teeth due to trauma to the mouth where the teeth (or tooth) cannot be saved.
Gaps left by dental extractions where decayed or damaged teeth have been removed.
Gaps caused by congenital conditions where teeth do not grow.
Lost adult teeth due to gum disease.
Additional unique situations.
Sometimes trauma to the mouth results in missing teeth, and the teeth cannot be restored. In such cases, a dental bridge could be provided to replace the missing teeth. Similarly, teeth sometimes become so severely decayed that they have to be extracted, and a dental bridge is recommended to replace the missing teeth.
Dental bridges can also help with natural gaps between teeth caused by congenital conditions where certain teeth never form. Regardless of the reason for your missing tooth, we want to help fill in the gap with a natural-looking, beautiful dental bridge.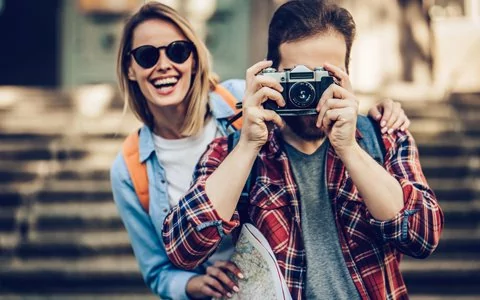 How Does a Dental Bridge Work?
A dental bridge consists of several parts, including one or more crowns and a pontic, or replacement tooth. The dental crowns are used to secure the bridge in place, adding strength and stability to the new tooth. Your smile can be full and beautiful with a dental bridge from Orange Door Dental Group.
Placing the Crown Parts of a Bridge
If you are missing a back tooth, we may be able to use one crown to anchor the bridge to an existing tooth. With other missing teeth, the crowns are placed on either side and permanently bonded into place.
How Do I Take Care of Dental Crowns and Dental Bridges?
Caring for dental work doesn't have to be difficult. We provide crowns and bridges made from high-quality materials. To make your dental work last as long as possible, we recommend:
Continued brushing and flossing.
Routine dental care.
Wearing a mouthguard when playing sports.
Avoid sticky foods like caramel.
Avoid foods that may stick between your teeth and gums, like nuts and popcorn.
Following these tips can also keep your natural teeth clean and feeling great.
Contact Us Today With Your Questions About Dental Bridges or Dental Crowns
​​​​​​​We want you to feel confident that we'll provide individualized care at our Elkhart office whenever recommending crowns or bridges as a remedy. We want your mouth to be healthy and happy so you can feel confident. We're excited to meet you, and we love to see your smile!