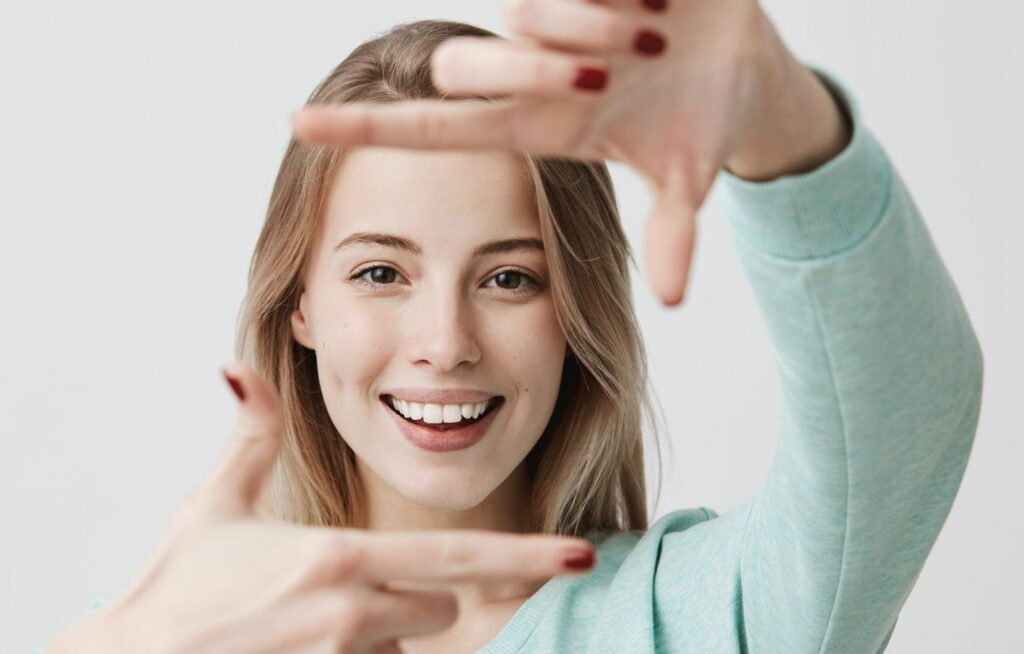 " The staff is very friendly and reassuring, especially for those like me who get nervous about going to the dentist. Dr. Saff is professional as well as calming and reassuring. My dental work has turned out to be more than anticipated but I couldn't be happier with the services provided. Thank you Orange Door."
Johna H.
" I had a crown made and then put on by Dr Willig and he was just wonderful explaining each step as he finished putting on my crown. Everyone from the front office to the dental assistants and Dr Willig himself are so super friendly, kind and gentle. Highly recommend Orange Door for anything dental work needed."
Kim N.
" Woke up in the middle of the night with a lot of pain, called and got an afternoon appointment that same day. As I suspected…I needed a root canal, so scheduled that for the next day. Dr. Saff is AWESOME! His chair side personality was so comforting. He is super nice, sweet, fun and very conscious of my comfort level. Made sure I was numb. We just switched to Orange Door last year and we all like it there. No issues at all. Thanks Dr. Saff."
Kim P.
"The staff is always friendly and inviting. Dr. Gabby and Dr. Saff have been great with our kids! Their Patient Treatment Plan really allows you to see what your costs may be and plan accordingly."
Rachel L.
" Friendly staff. Gave me a lot of info about how my teeth and gums were doing and what I should continue doing to keep them. Dr. Willig explained how they make sure patients are getting a thorough exam. I appreciate their knowledge."
George P.
" As someone who has had horrible experiences at the Dentist in the past, I was able to get over a majority of my discomfort over the last year or two coming to Orange Door. They do take my insurance, so definitely worth looking into. I make the drive from Mishawaka to see them!"
Rachel P.
" Love the staff. Dr. Willig has been successful in making me and my family feel comfortable in our choice of making Orange Door our family dentist (now, for over a decade) upon relocating to the area. Kayla is a superstar in our eyes as well as Dr. Saff and the front office staff are very friendly and attentive. Thanks for making the trip to the dentist a positive one."
Kimlee J.
"Highly, highly, highly recommend Orange Door for ANY dental work. They always do such an amazing job with my 8 year old and myself. Very clean, very friendly, all staff are exceptional and Grace and the front desk staff are ALWAYS on point. They go above and beyond to provide excellent service and always educate their patients on how to maintain and keep healthy dental hygiene. Love this place and will continue to use them for all my family's dental needs!!!"
Lindsay M.
"Website easy to use and informative. Staff all really friendly and thorough. I love getting to see my x-rays as they load. Dentist is very knowledgeable and doesn't try to dumb anything down. Great experience all around."
Michelle N.
" Everyone we have talked to here has been so friendly, and they are great with my kids. My children love coming here, and I think that says a lot about how good this office is at doing a gentle job! They do charge fees for missed appointments, and that is outlined really well when you sign the new patient paperwork. However, they also send you multiple appointment reminders and even make you confirm your appointment a couple of days before, so it would be really hard to just forget. "
Alicia F.
" Not only are they good at cleaning, repairing, replacing they are also funny and enjoyable to talk with!! I always look forward to going to Orange Door Dental Group!! "
Rochelle A.
" The staff at Orange Door Dental are amazing! Going to the dentist can, for many, can create a lot of anxiety. From walking in the front door (which IS Orange) to the time you check out, every staff member treats you with the utmost care and compassion that just puts all your worries aside. Thank you for making a rough time, easy!"
Karl S.
" It was a good experience, everyone was amazing, well informed and knew what they were doing and let me know how and what order things needed to be done. It was a great visit! "
Jason H.
" I have been going to Orange Door since fall 2019 and have loved all my visits. I am usually comfortable enough at the dentist, no fears here, but the staff makes it so fun, also. Great humor, always getting personal, and having a good laugh when I am there. We just love Orange Door!"
Alycia H.
Write a review
We value your opinion!
Please use the form below to submit a review of our practice. ​​​​​​​Keep in mind others come to our site to research brands before they make a purchase. Helpful reviews are factually correct, detailed and give a good understanding of what your experience was like from start to finish.​​​​​​​​​​​​​​
You can share your experience on the Google page for either location:
Elkhart Office
110 N Nappanee St.
​​​​​​​Elkhart IN 46514 USA
Warsaw Office