Dental Bridges With Orange Door Dental Group
If you are missing one or more teeth, a dental bridge might be the solution you're looking for.
Dental bridges literally bridge the gap between one or more missing teeth. The gap is filled using a false tooth/teeth anchored to and supported by crowns placed on the natural teeth on either side or by using dental implants.
A dental bridge can help to restore your smile, distribute your bite evenly, restore your ability to bite and chew properly and prevent your teeth from shifting out of place. A bridge can improve your overall oral health and your confidence.
Orange Door Dental offers high-quality and expertly crafted bridges at both our Warsaw and Elkhart locations. We want you to feel confident that you'll receive personalized, expert care during your visits. Call us today to explore if a dental bridge is right for you!
Why You May Need a Bridge
A missing tooth can be a serious matter. Teeth are made to fit and work together to help you eat and speak properly. Many people experience a missing tooth in their lifetime.
Oftentimes, a missing tooth may be the result of one of the following issues:
Oral trauma where the tooth (or teeth) can not be saved.
Dental extractions due to dental decay or damaged teeth.
Congenital conditions where adult teeth did not grow.
Lost adult teeth due to gum disease.
A bridge is meant to permanently restore your bite and help keep the natural shape of your face. If you have a missing tooth, a dental bridge could help to maintain your oral health and keep your smile looking its best!
A missing tooth can cause more than just an unsightly gap in your smile. You can also develop the following issues:
Poorer Hygiene: Nearby teeth can shift and become crooked. This can make your teeth harder to clean and increase your chances of plaque and decay.
Bite Misalignment: Movement of teeth can change the alignment of your smile, cause jaw pain, and make changes to your facial aesthetics.
Bone Loss In Your Jaw: Bone loss can put neighboring teeth at risk of becoming loose and may even change the way your jawline supports your lips and cheeks.
Our dentists can counsel with you after the loss of a tooth and help you move forward with a solution that best fits your needs.
Dental Bridges Can Restore Your Smile
Dental bridges make an affordable option for patients with missing teeth. They can replace one or multiple teeth in a row, improving your ability to bite, chew, and speak. You don't need to live with missing teeth any longer!
4 Things To Know Before Considering a Dental Bridge
Missing teeth can have a significant impact on the appearance and overall health of your smile. If you are searching for a solution for missing teeth, a dental bridge may be an option you are considering. Understanding your options can help you determine the right solution for you.
Placement and Installation Timeline: Installing a dental bridge requires multiple dental visits. Depending on the type of bridge you decide on, these visits may be completed relatively quickly or take several months to complete. During this waiting period, a temporary bridge may be installed to help keep your teeth from shifting into the gap left by the missing teeth.
Proper Bridge Care: Properly caring for your dental bridge isn't much different from caring for your natural teeth. We recommend you brush your teeth twice a day and floss regularly. When flossing with a bridge, it's important to floss around your natural teeth as well as between the base of the bridge and gums. Using traditional floss works well, though many patients with dental appliances prefer the convenience of a Waterpik.
Associated Costs: A fixed bridge is one of the more affordable options for replacing missing teeth. They are also more likely to be covered by your dental insurance. Implant-supported bridges have the additional costs associated with dental implants. Your Orange Door dentist can help guide you to the right solution for your budget. We work with most dental insurances and also offer payment and financing options.
Comfort Level: Because a dental bridge is bonded to the natural teeth around it, or supported by implants, your bridge won't move when you eat, drink, or speak. This gives you extra support over other restorative options and can help you feel more confident in social settings. The appliance may feel bulky in your mouth briefly after placement, but this will fade within a few days.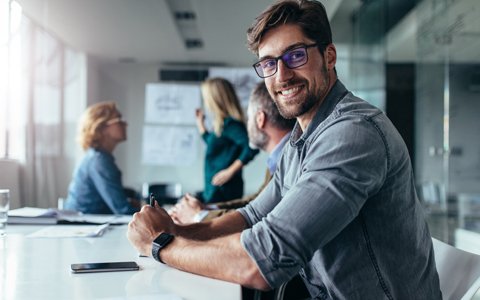 Types of Dental Bridges
Regardless of the reason for your missing tooth, Orange Door Dental Group wants to fill the gap with a beautiful, natural-looking dental bridge. Several types of dental bridges exist, giving you options for a well-fitting, permanent solution to your missing teeth.
Fixed Bridge
A fixed bridge uses your natural teeth to anchor the bridge in place. Fixed bridges are cemented into place using crowns on the natural teeth to either side of the bridge. Fixed bridges are long-lasting, and can only be removed by a dental professional. Your fixed bridge will feel more stable and very similar to your natural teeth.
Placing a fixed bridge will take two to three dental visits to complete. These visits will include:
Prepping Your Natural Teeth To Hold the Bridge: Fixed bridges rest on the natural teeth, known as abutments, on either side of the gap. These abutment teeth are prepared for the bridge by filing the teeth down to the right shape to receive the bridge. This will give the supporting crowns plenty of space.
Impressions and Fabrication: After the abutment teeth have been prepared, impressions and images are taken to send to the dental laboratory to aid in the fabrication of the bridge. A sample color will also be taken and the bridge will be created to closely match the natural color of your teeth
Temporary Bridge Placement: Some patients will be fitted with a temporary bridge to protect the abutment teeth and keep your teeth from shifting while the permanent bridge is being fabricated. This will be removed when the permanent bridge is ready to be placed in the mouth.
Final Fixed Bridge Placement: Once your custom bridge has been fabricated it is ready to be placed. If a temporary bridge was used it will be removed and, if needed, the underlying teeth will be cleaned. Your new bridge will be bonded to the abutment teeth with dental cement.
Once installed, your bridge can only be removed by a dentist.
Implant-Supported Bridge
For patients that have lost more than one tooth, an implant-supported bridge is often a good choice. An implant-supported bridge is a secure and permanent solution using dental implants that are surgically implanted into the jawbone. Dental implants can prevent the continuation of bone loss better than a removable bridge or no bridge at all.
Placing an implant-supported bridge will take several dental visits over several months to complete. This process will include:
Evaluation and Impressions: During your initial evaluation, impressions of your teeth and gums will be made to aid in the creation of your permanent bridge. Our dentist will also determine if a bone graft will be necessary before implant surgery. Any such prep work must be completed before the implant procedure.
Placing the Dental Implants: Placing dental implants is a surgical procedure. While under anesthesia, titanium posts will be placed under your gums and into your jaw. These posts will support your bridge. For more information on dental implants visit our dental implants page.
Recovery Time From Implant Placement: It may take 2–3 weeks to recover from implant placement surgery and even longer for the implants to become a fully integrated part of your mouth. Allowing several months for the jawbone and gums to fully heal before placing the permanent bridge is essential for a proper restoration.
Fabrication and Placement: The final bridge will be fabricated and affixed to your dental implants by a connecting piece, also called an abutment. It acts as a type of button to hold your new appliance in place on top of your implants. Now your implant-supported bridge is completely secure.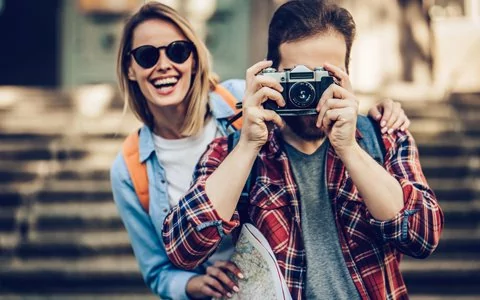 Start Your Journey to a Complete Smile With Orange Door Dental
Your smile can be full and beautiful with a dental bridge from Orange Door Dental Group. With two convenient locations in Elkhart and Warsaw, our highly-skilled dentists are ready to help you choose the treatment option that can restore not only your oral health but your confidence!
If you're interested in learning more about dental bridges, call Orange Door Dental Group today to schedule your appointment.
Check Out What Our Patients Are Saying
" Friendly staff. Gave me a lot of info about how my teeth and gums were doing and what I should continue doing to keep them. Dr. Willig explained how they make sure patients are getting a thorough exam. I appreciate their knowledge."
George P.
Common Dental Bridge Questions
Call our office to schedule an appointment and explore the idea of restorative dentistry with a dental bridge. Our dental team will answer your questions regarding your restorative dental work and which dental bridge is right for you. While you are waiting for your next dental appointment you may find these commonly asked questions helpful.
How Long Do Dental Bridges Last?
A fixed bridge can last 10–15 years, or even longer. Although we can't predict exactly how long a bridge will last, they are built to be a long-lasting solution for missing teeth. Implant-supported bridges are designed to last longer than fixed bridges. Proper oral hygiene and regular dental visits can help extend the life of your bridge.
Are Dental Bridges and Partial Dentures the Same Thing?
Though very similar partial dentures are not dental bridges. Dental bridges are attached securely and permanently to your teeth. Partials, however, are removable like traditional dentures, they just only replace a few teeth instead of all of them.
What Is the Best Way to Care For My Dental Bridge?
Caring for your dental bridge is much the same as caring for your natural teeth:
We recommend you brush your teeth twice a day for two minutes and floss regularly.
Regularly visit our office for routine checkups and cleanings.
Floss between the base of your bridge and your gums to maintain gum health.
You may find it helpful to use a Waterpik instead of dental floss.
Can I Remove My Dental Bridge During the Day?
A dental bridge is a fixed dental prosthetic and can not be removed once placed. If you are looking for a removable option you may want to consider dentures.
Is It Hard To Eat With a Dental Bridge?
Your new dental bridge may feel a little bulky while your mouth becomes accustomed to the new appliance, however, it is not difficult to eat with a bridge. A bridge is bonded to surrounding teeth, or supported by implants, and will not move while eating or drinking. Your dental bridge functions like your natural teeth so no food or beverage is off-limits once your bridge is placed.
Will the Dental Bridge Change How I Speak?
It won't take long for your mouth to become accustomed to the new appliance where a gap was previously. Missing teeth can affect the way a person speaks. Having a dental bridge placed can improve your ability to speak properly.
Does My Insurance Cover a Dental Bridge?
All insurance carriers vary in what and how they cover dental procedures. While insurance companies rarely cover the cost of dental implants, many plans cover some or all of the cost of a fixed dental bridge.
If you have questions regarding the cost of dental bridges call Orange Door Dental group. We accept most insurance plans and have flexible payment plans and financing options.
At Orange Door Dental Group, We Love To See Your Smile!
Having a gap in your smile can make life difficult and hurt your confidence. At Orange Door Dental Group we want to help you love your smile! With convenient locations in both Elkhart and Warsaw, our dental team is ready to help restore your overall oral health and create the beautiful smile you've been hoping for.
Call Orange Door Dental Group today to learn if a dental bridge is right for you! We can't wait to meet you!