Invisalign® Treatments for a Beautiful Smile
Invisalign aligners are a great alternative for anyone looking to straighten their teeth without the bulky metal wires and brackets of traditional orthodontics. The smooth, clear finish of Invisalign aligners fits your teeth so well that no one will even notice you're wearing orthodontic gear!
While using Invisalign aligners you'll be able to eat normally, maintain excellent dental hygiene, and straighten teeth more comfortably than with traditional orthodontics. With fewer visits and more rapid results, you'll save time and be able to enjoy your new, straighter smile faster than you think!
As a qualified Invisalign provider, Orange Door Dental is excited to offer Invisalign orthodontic aligners! We hope to make your orthodontic experience as convenient and comfortable as possible. Call us today to find out how Invisalign orthodontics can help you achieve the smile you've always wanted!
Conditions Treated With Invisalign Aligners
Invisalign clear braces can treat many of the same conditions as traditional orthodontics including:
Crowded teeth. Tightly gathered teeth are hard to floss and clean, increasing the risk of tooth decay. Invisalign aligners gradually move and straighten teeth.
Crooked teeth. Like crowded teeth, crooked teeth increase your risk of developing plaque and tooth decay. Invisalign trays can correct mild cases of crooked teeth.
Gapped teeth. The Invisalign procedure provides a more natural and permanent solution than veneers or bonding.
Overbite. An overbite can increase the risk of wear on the teeth and change a person's speech. When given precision wings, Invisalign aligners can correct an overbite.
Underbite. Opposite to the overbite but with the same complications a mild-to-moderate underbite may be corrected with Invisalign treatment.
Crossbite. When the top and bottom teeth don't align there's a risk of chipped teeth and bone loss in the jaw. Invisalign treatment can fix some types of crossbite.
Open bite. When the top and bottom teeth don't meet it can make it difficult to chew food. Invisalign aligners will gently push teeth into the correct position over time.
Invisalign Clear Braces Can Help!
These subtle little trays can fix most minor orthodontic problems. Using constant pressure on the entire tooth, Invisalign braces can:
Make extra room for crowded teeth.
Straighten teeth.
Realign smiles.
Correct bites.
Close gaps.
How It Works
Invisalign clear aligners work similarly to traditional orthodontics without the need for brackets, wires, bands, or springs. Instead, Invisalign aligners gently guide your teeth using a series of discreet clear trays that apply gentle pressure to your teeth. Over time, the pressure moves your teeth gradually creating a straight smile.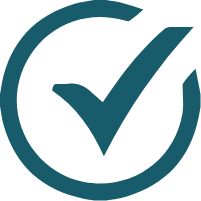 Consultation
If you're ready to talk to a dentist to see if Invisalign aligners are right for you, call Orange Door Dental to make an appointment. While Invisalign aligners work well for the majority of adults, it's important to decide if Invisalign treatments will meet all your teeth straightening goals. We have dentists in our Elkhart and Warsaw offices that can help you decide if the Invisalign system is the right option for you and get you started on your Invisalign journey.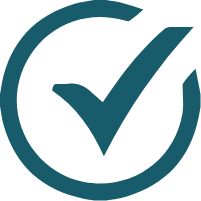 Custom Aligner Fabrication
Invisalign trays use the latest in dental technology to help straighten your smile. The advanced dental technology at Orange Door Dental allows us to make a thorough 3D image of your teeth. This imaging will help to create a series of custom-made aligners. Each new aligner in the series will change size and shape to gently and comfortably straighten your teeth throughout the treatment.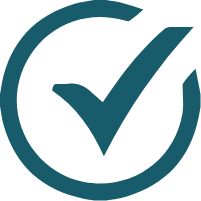 Scheduled Treatment Plan
Our dentist will create a treatment plan specifically for you. Generally, a new set of aligner trays will be used every two to four weeks making small adjustments that bring you closer to your ideal smile. When wearing your aligners correctly (22 hours per day), many typical cases can be resolved in as little as 6 months.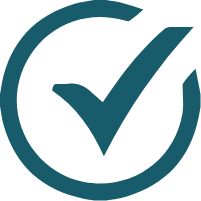 Post-Treatment Maintenance
Once the series of clear aligner trays has been finished and your desired alignment has been achieved, a custom retainer will be fitted to your new smile. This retainer will only need to be worn at night to maintain your straightened smile. If you are looking for a discreet way to correct crooked or crowded teeth or bite issues, Invisalign orthodontics could be the answer you've been looking for.
Start Your Invisalign Journey With Orange Door Dental
At Orange Door Dental, we understand you have options and we want you to feel comfortable and confident in your decision to choose our dental offices. Call us today to set up a consultation. Our friendly staff and dentists are here to answer your questions and help you decide if Invisalign orthodontics is the right choice for you!
Great for Teens and Adults
Invisalign orthodontics is ideal for teens and adults alike. The slim, discreet design makes it convenient and comfortable to straighten your teeth without the appearance of traditional braces.
Adults might enjoy Invisalign clear braces because they'll be able to get their teeth straightened without too much interference with their daily routine or obvious metal wires in their mouths at work.
Teens will love Invisalign teeth straightening because they won't have as much discomfort from the braces as they would with traditional braces and their friends won't even have to know they're getting their teeth straightened.
Benefits of Invisalign Clear Braces
Invisalign clear aligners are a great alternative to traditional braces. Providing the same result without detracting from your smile during the treatment process. The clear, slim aligner trays draw less attention and can be easily removed for eating and cleaning your teeth.
Imagine achieving the straight smile you've been wanting without anyone even knowing you're wearing any orthodontic gear at all!
Other benefits of Invisalign treatments include:
Easy dental hygiene. Invisalign aligners are completely removable, making cleaning your teeth simpler. Unlike traditional braces, you won't need any special dental tools to brush or floss your teeth.
Eat what you want. Invisalign trays are removed while you eat so there won't be a need to adjust your diet to remove foods that can damage or get stuck in traditional braces. You'll be able to eat your same favorite snacks!
Comfortable orthodontics. Gentle, corrective pressure moves your teeth without the discomfort that brackets and wires can cause as they rub against the inside of your mouth. Plus, you won't need to worry about brackets popping off and needing repair.
Quicker than traditional orthodontics. Invisalign treatments are often completed in a fraction of the time of traditional braces. Instead of waiting two or more years for your dream smile, get it in just 6–18 months!
Bite correction. Invisalign aligners can correct many minor-to-moderate bite problems including overbite, underbite, crossbite, and open bite. For those patients who need this treatment, their trays will have little wings on the sides to move their jaw into place.
Fewer office visits. Without the need to remove bands and adjust wires manually, Invisalign treatments require fewer office visits, giving your more time to do the things you have on your plate.
New confidence. Looking forward to a straight smile can bring new confidence, and with Invisalign treatment, you can continue to smile confidently during your entire treatment because your teeth won't be overshadowed by brackets and wires.
Smile in Confidence During and After Invisalign Treatment
If you've always wanted a straight smile, but don't want to wear traditional braces for months or even years, Invisalign clear braces may be the right solution for you!
Our experienced dentists can create a treatment plan that is generally much shorter than traditional orthodontics. Not to mention, the clear aligner trays are so discreet people may not even notice you're wearing them!
Whether you're looking for a discreet or accelerated way to straighten your smile, Invisalign aligners may be just what you're looking for!
Best Practices for a Successful Invisalign Treatment
At Orange Door Dental, we want you to be delighted with your Invisalign trays and eventual results. We believe nearly everyone can benefit from Invisalign aligners. By following these guidelines and practices during your treatment plan, you'll be set for a very successful Invisalign treatment:
Wear Your Aligners as Often as Possible: Aligners are so easily removed it may be tempting to take them out on occasion. However, if you want your teeth straightened according to your original treatment plan, it is essential to wear your aligners at all times other than eating and brushing. You should be wearing your aligners for a minimum of 22 hours per day.
Remove Your Aligners at Mealtimes: Invisalign aligners are comfortable, causing some patients to forget they are wearing them at all. If you keep your aligners in while you eat, over time certain foods and colored drinks can stain your aligners ruining the transparency. Invisibility is the Invisalign system's biggest strength! Don't ruin it by staining them.
Clean Your Aligners Daily: Even though you will typically wear your aligners for a short two weeks before switching, it's important to keep your aligners clean by brushing them with a soft-bristled toothbrush. Otherwise, plaque and bacteria can build up in your aligner causing bad breath, stained aligners, and even plaque buildup and potentially cavities or gingivitis.
Store Your Aligners Properly: Every time you remove your aligners whether to eat, clean, or brush your teeth, it's important to store your aligners in the provided case. This will prevent you from losing them and protect them from getting dirty. If you do happen to lose or damage one of your aligners your treatment plan will need to be paused while you wait for a replacement aligner.
Follow Your Prescribed Treatment Plan: When you receive your Invisalign aligners you will also receive a schedule of when to move on to the next set of aligners. Do not try to move ahead faster than the recommended schedule. Following the schedule will ensure your teeth will move at the appropriate rate and keep you feeling comfortable throughout the process.
Common Invisalign Questions
During your consultation, our dentists will address your questions regarding Invisalign aligners, treatment plans, and any other questions you might have. While you are waiting for your consultation appointment you may find these common Invisalign questions helpful.
Why Should I Choose an Experienced Dentist for Invisalign Treatment?
While there are many mail-order clear aligner brands available, none of them come with the assurance a professional dentist brings. Our Orange Door dentists have special training to be able to offer Invisalign clear braces. They can help you get your treatment successfully and safely.
How Long Does Invisalign Treatment Take?
Invisalign treatment generally takes less time than traditional braces with some cases taking as little as six months to complete. Treatment plans are customized for individual patients and timing will vary depending on the amount of adjustment needed.
Can Invisalign Clear Brace Fix Every Orthodontic Issue?
Complex cases that require significant movement will most likely need traditional orthodontics to achieve the desired outcome. Below are some situations where Invisalign orthodontics may not work effectively as braces:
Tooth shape. Patients with short or pegged teeth may not be a good candidate for Invisalign orthodontics; the aligners will not be as effective at moving these teeth.
Severely rotated teeth. Teeth that are rotated more than 20 degrees can not be adjusted using Invisalign trays.
Intrusion and extrusion. Invisalign treatment can not raise or lower the position of teeth in the jaw bone like traditional braces can.
Midline movements. Sometimes a patient's jaw alignment is asymmetrical across the midline. Invisalign aligners can correct midline movements up to 2mm.
Large gaps. Invisalign clear braces can reliably close gaps up to 6mm. Larger gaps would be better paired with traditional braces.
Previous dental work. Some prior dental work such as veneers and bridges can prevent patients from using Invisalign treatment to straighten their smile.
How Much Does Invisalign Treatment Cost?
In most cases, the cost of Invisalign orthodontics is similar to the cost of traditional braces. Your treatment plan and the number of aligners needed will determine the cost of your Invisalign treatment.
At Orange Door Dental Group, we work with most major dental insurance providers and offer a wide range of payment and financing options. Contact one of our offices for more details on our financing options.
How Long Do the Results of Invisalign Aligners Last?
After following your scheduled treatment plan the results of your Invisalign treatment are designed to last a lifetime. Following your treatment plan, our dentist will give you a retainer to wear at night. Continuing to wear a retainer after your treatment is the best practice to ensure long-lasting, beautiful results.
Get Started With Invisalign Aligners Today
Achieving a flawless smile doesn't have to include years in painful metal brackets! With two conveniently located offices in Elkhart and Warsaw, Orange Door Dental Group is ready to help you achieve the beautiful smile you've always wanted. Call us today to see if Invisalign clear braces are right for you!